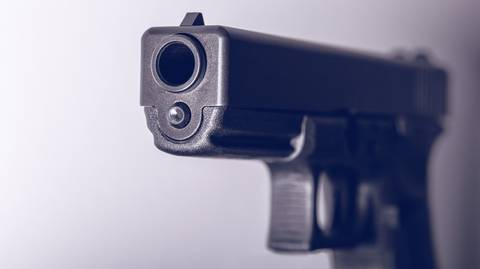 The "domestic-related "fatal shooting which occurred at an apartment in Columbia has claimed the life of a man – Darren D. Calhoun, aged 29.
According to the Columbia police department, the incident happened on Saturday around 10 am in front of the North Pointe Estates apartment, North Columbia.
"The victim was identified with an upper body gunshot wound. He was rushed to the hospital for treatments. A few minutes later, he was pronounced dead", a police officer explained.
In effect, the Columbia police department promised to delve into the details of the event and ensure the evil perpetrators faced the wrath of the law.
In connection to the event, Roderick Cornelius, 33 was apprehended on Saturday Night by CPD investigators, the Fugitive Team & the US Marshals Task Force.
The autopsy which confirmed that the cause of death of the victim is an evidence that the upper body wound emanates from a gunshot.
The law enforcement agency is intensifying efforts to get into the bottom of the issue.
Cornelius is currently imprisoned at the Alvin S. Glenn Detention Center to aid further investigation of the incident.
He's charged for three offenses namely murder, possession of a weapon during a violent crime and being a custodian of a firearm.
The Columbia police department has however noted that "all persons arrested are presumed innocent until or unless proven guilty.