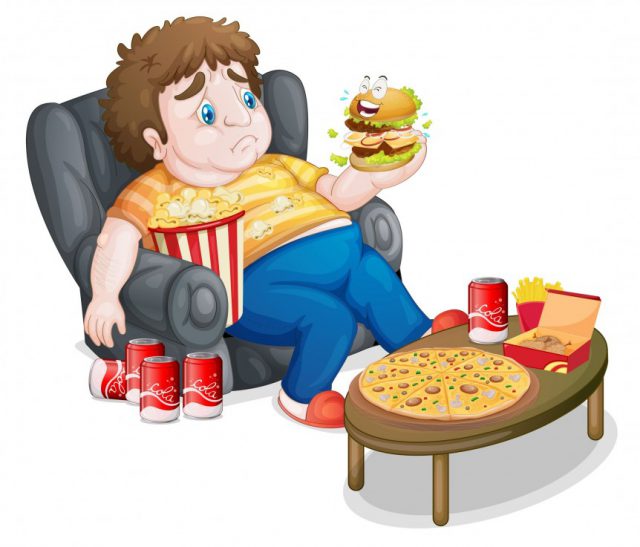 In order to develop a cure for the growing epidemic of childhood obesity, one has to consider the common factor that has contributed to the increased rate of the overweight and obese children in the United States. The most common cause of weight gain in children and teens include increased consumption of processed foods with high sugar and fat content. Since the neighborhood grocer has disappeared in urban centers and family farms have become non-viable or taken over by agribusinesses, many American families have found themselves living in food deserts. Since most grocery store chains are located in suburban areas, those living in the inner city and in rural areas have little or no access to fresh healthy foods. As many as 23.5 million people in the United States live in food deserts and find their food choices limited to prepared highly processed foods found in convenience stores. Not only are these foods calorie dense, but they are also devoid of significant nutritional content, which leads to the paradox of children experiencing both obesity and malnutrition.
To address the issue of childhood obesity effectively, public health officials need to take an integrated approach that addresses all the factors contributing to the rise in the incidence of childhood obesity. Given that causes of obesity include not only individual and family choices, but also socioeconomic issues and macroeconomic elements, an integrated approach to the issue of childhood obesity is challenging on both the federal level as well as the state level. Establishing a comprehensive public health strategy, which incorporates elements of a wide variety of disciplines and points of view, is essential for the success of a public health initiative to eradicate the epidemic of childhood obesity.
One example of a public policy intervention at the federal level is the decision of the American Medical Association to classify obesity as a disease. This will open the door for third party payers to cover the costs of numerous services such as obesity screening, obesity prevention services, and obesity mitigation treatments.  This action will benefit many individuals if it reinforces other initiatives, such as food labeling and specific nutritional and health education. Given that many low income families often do not have access to educational information about nutrition, the classification of obesity opens the door for Medicaid and SCHIPS health plans to cover the cost of a nutritionist or dietician to work with children and teens struggling with obesity. This has the benefit of addressing obesity at the individual level and family level, while addressing the issue of access to sound nutritional guidance and medical care. Another public health initiative started by the medical community is the "Be Our Voice Campaign," which integrates family practice doctors, pediatricians, and other primary care providers in the role of advocates for obese children when public health policies to address this concern are debated, developed, and implemented.
The media, marketing, and business community also have a role to play in helping reduce the epidemic of childhood obesity. Food manufacturers and fast food companies should disclose nutritional information on food packages and menu boards so parents and teens can make informed nutritional choices. If the food packages and menu boards contained graphics depicting the amount of sugar and carbohydrates in the food, parents would theoretically consider these images and make informed decisions about the foods that their children eat.  This action would cause a major decline in childhood obesity.