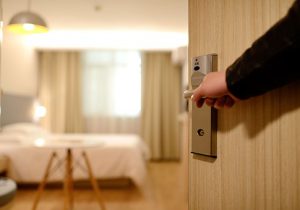 If you're a frequent traveler, then you're no stranger to expensive hotels and the pain they can cause your pockets. However, you don't always have to break the bank. There is a better way and you can in fact have it all. Here is a list of very affordable yet top quality hotels here in America:
1. Homewood Suites– With spacious rooms and amazing accommodations, these stylish suites make for the perfect hotel stay. From affordable prices to chic furniture & decor, you're guaranteed to have a relaxed and pleasant visit. Each room comes equipped with a kitchen, a dining room, and even an outdoor grill. To top it off brand name facial products stocked in bathrooms and a free grocery service, are all at your convenience.
2. Americas Best Value Inn– Quality is the standard with this awesome hotel chain. It has everything you need if you're looking
to save money and still experience a nice, cozy stay. Complimentary breakfast and free wi-fi to start, and also a club that offers a cool 15% off your stay. It's easy to see why this would be a top pick among frequent travelers.
3. Candlewood Suites- With rooms that closely resemble a warm, snug home, Candlewood Suites make for the perfect home while away from home. Guests have a choice between studios or one bedrooms, which all come with kitchens (silverware included), as well as a small dining area. If sizable suites are more of your taste, no worries. For just a little bit more, you can enjoy a larger room that's perfectly suited for bigger groups such as families.
4. La Quinta Inn-  La Quinta is no stranger among most travelers and there are a few awesome reasons why. Aside from its beautiful Spanish style and calm homey feel, La Quinta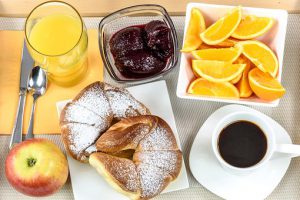 provides great value to their guests. Special rates, amazing travel packages, and  wonderful weekend deals, all make preparing for a weekend get away simple, easy, and fun.
5. Extended Stay America- Modern contemporary rooms and rates that are sure to be pocket friendly, help to makeup this well-known hotel chain. Each suite provides relaxation and convenient cooking, with a flat screen TV and a cozy kitchen. The convenience doesn't end there, they provide breakfast available for those in a rush, airport shuttles, and even a laundry room. Extended Stay America continues to prove perfect for both business travelers and those simply looking for a comforting, enjoyable, top quality, stay.
6. Quality– This hotel chain certainly lives up to its name, as you will get nothing less than quality when choosing to book your
stay. Sleeping like royalty is one of many luxuries, with comfy plush mattresses and free breakfast to start your morning of right, you simply can't go wrong. A program that rewards their most devoted travelers which includes free rooms and airline miles, makes this an excellent and lavish choice.