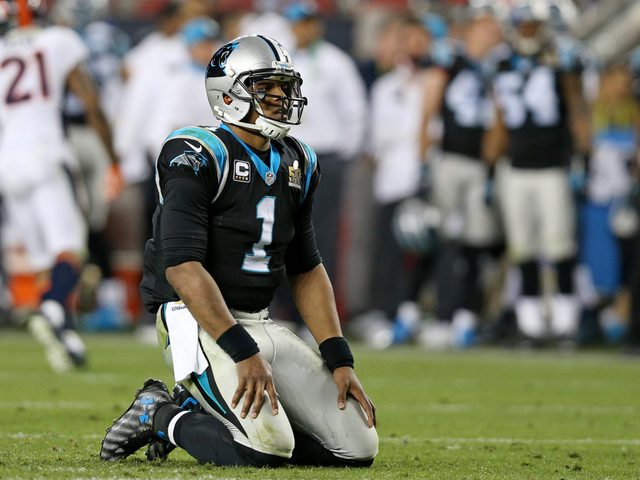 If there ever was a phrase to describe the 2016-2017 season for the Carolina Panthers, it would be the call "The Carolina Panthers are in Trouble again." After a 15-1 season, and eventual Super Bowl loss to Denver in the 2015-16 season, the Panthers had high hopes of a repeat season. Unfortunately, the Super Bowl curse continued with the Panthers.
Finishing the season at 6-10, there wasn't just one area the Panthers lacked in. In fact, in many of their matches this season, the Panthers looked less like a Super Bowl team and more like a junior varsity High School squad. Newton, praised as the best player of the team a year before, spent most of his time in the pocket waiting for a open man, mostly because his receivers couldn't shake their opponents. Not to mention the astounding number of sacks allowed by his offensive line.
Then you take Kelvin Benjamin, the Panther's all-star wide receiver. In the game this season verses San Francisco, Benjamin looked like the all star he is. The next week when the Panthers played the Vikings, he didn't have one touch on the pigskin. Their loss isn't attributed to Benjamin's lack of a hands. Rather, it was partly because the other receivers couldn't get open. The entire season, the Panther's faced a one-on-one coverage similar to that which the Broncos used in their Super Bowl win.
One writer summed up the Panther's less than mediocre season like this; "The Panthers looked lethargic, confused and not very talented." This described their entire season perfectly. Despite the cast of players that Ron Rivera had gathered this season, the Panther's seemed to lack the talent to make a repeat season. After such a failure of a season, fans are anxious to know can the Panther's regroup in the off-season and get a do over for the 2017-2018 season? Or will the will the disappointment continue and the fans grow tired of the Rivera era.
Rivera told Espn in a recent interview, "Our top runner cannot be our quarterback," hinting that they will feature more 2 RB sets and have additional TE's. This next season will prove to fans just how strong and resilient the Panthers can be.